Product Description
The story behind the Ziegler name dates back to 1870-80, to the Arak area of Persia, where the Ziegler Company from Manchester established its own large knottery, to meet the demand for rugs in patterns, colours and sizes tailored to western taste. The production took place in the company's own workshops and not in the homes of the knotters themselves. The Ziegler rugs were produced until the First World War and were densely knotted rugs in delicate, pastel-like colours. Later on, the patterns have inspired different Turkmen nomad families and they are now produced in Afghanistan and Turkmenistan. The rugs, with their charming characteristics of flowers and leaf patterns, are all unique variations of a harmoniously balanced range of earth tones, consisting of nuances such as madder lake, burned sienna, burned umber, ochre, wine leaf yellow, indigo blue, and henna orange. To add the graceful and very sought-after patina, the rugs are exposed to a particularly intense washing, followed by sun drying.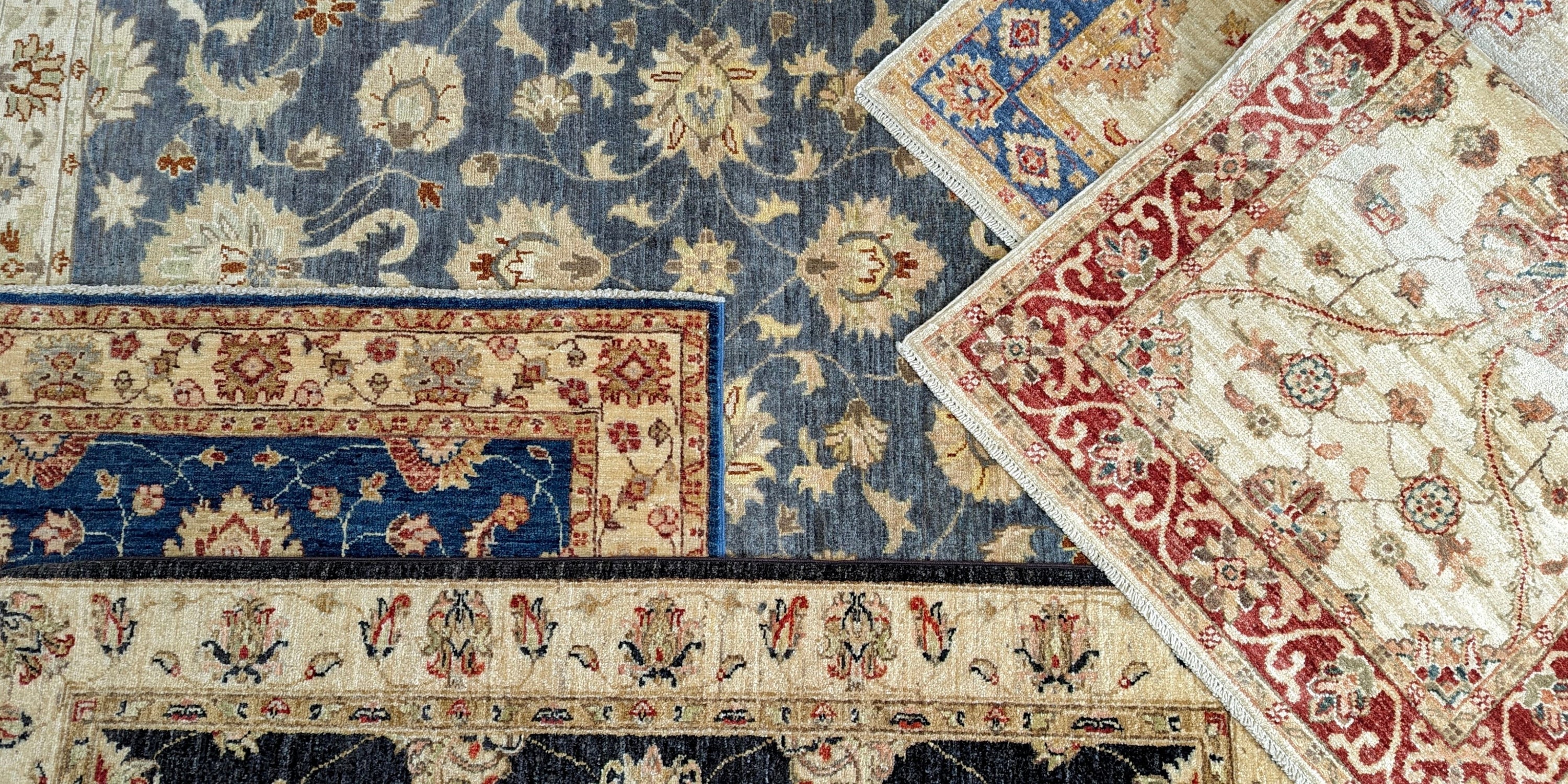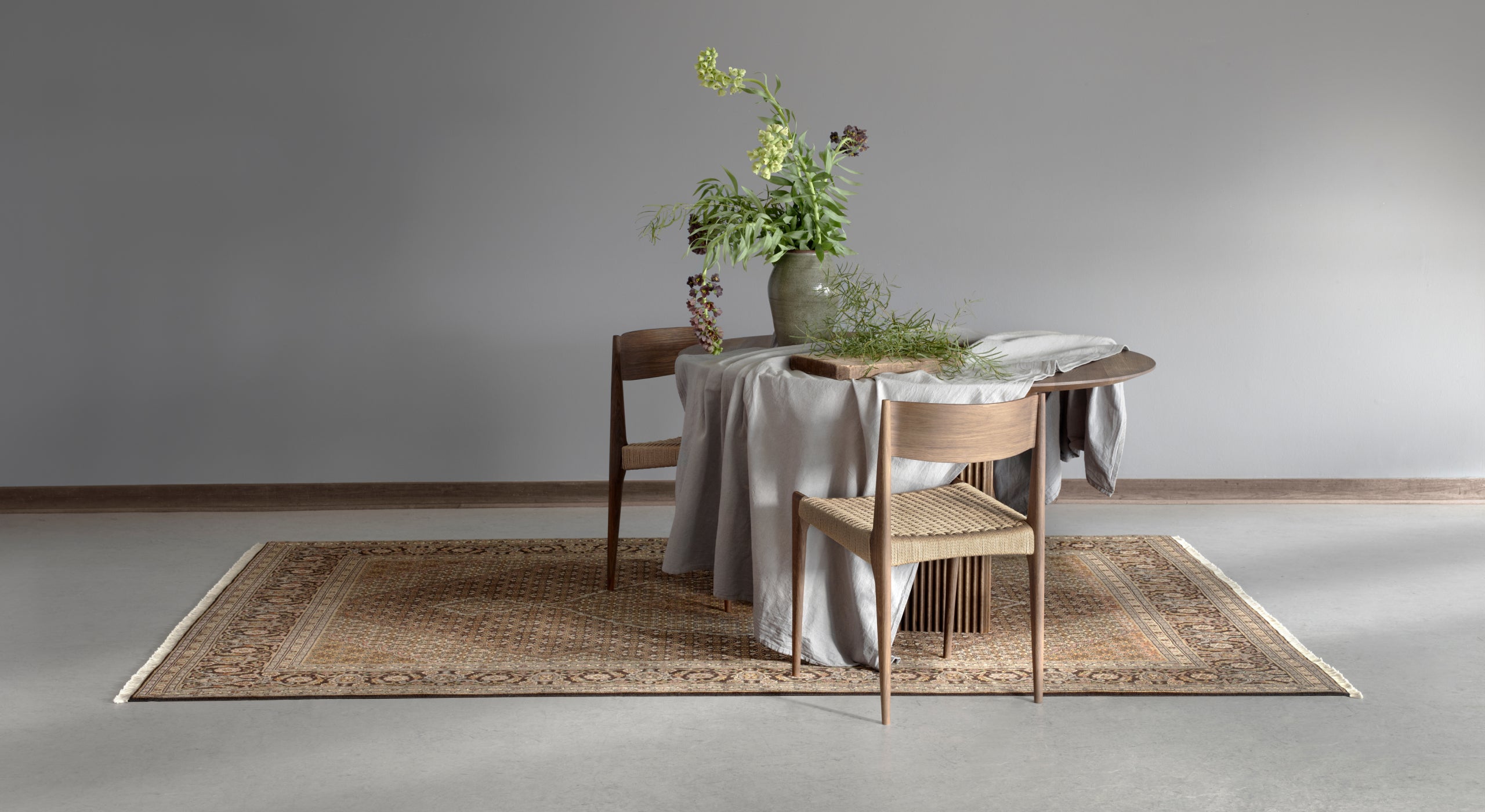 Why Choose Our Anti-Slip Underlay?
Our premium rug underlay keeps your rug firmly in place. 
Anchor Your Rug - Our underlay prevents your rug from moving or slipping whilst smoothing out any creases which may appear over time. 
Protect Your Rug - Our underlay hinders wear and tear, lengthening the lifespan of your rug whilst ensuring you won't damage your floor. 
Add Comfort - Our underlay adds cushioning underfoot to give a luxurious feel. 
All Floor Types - Suitable for use on carpet, laminate, wood, parquet, stone, ceramic, cork and PVC.