Product Description
Bidjar is a city of about 50.000 people in the north-western province of Kurdistan. It lies in a fertile valley surrounded by arid mountains, and there are no significant monuments. The city serves primarily as a market centre for the surrounding villages. Its recent history is dramatic, as the city was occupied first by the Russians and then by the Turks, during the First World War, leading to a famine that significantly reduced the population. These events are mirrored in the city's rug production. Before the First World War, the rugs were coarsely yet firmly knotted, with wool warp and weft. Later, they became finer and had cotton bases. The Bidjar patterns are often Herati, but sometimes a Mahi pattern can be seen. The colours are usually clear reds with a light trimming. The Bidjar rugs are so strongly knotted that you risk breaking the knots if you fold them together with the pile facing inwards. When folding Bidjar rugs, it is therefore always with the pile facing outwards. You can clearly feel that much more wool is used in a Bidjar rug than in most other rugs. They feel a lot heavier and they are not as easy to move around when lying on the floor.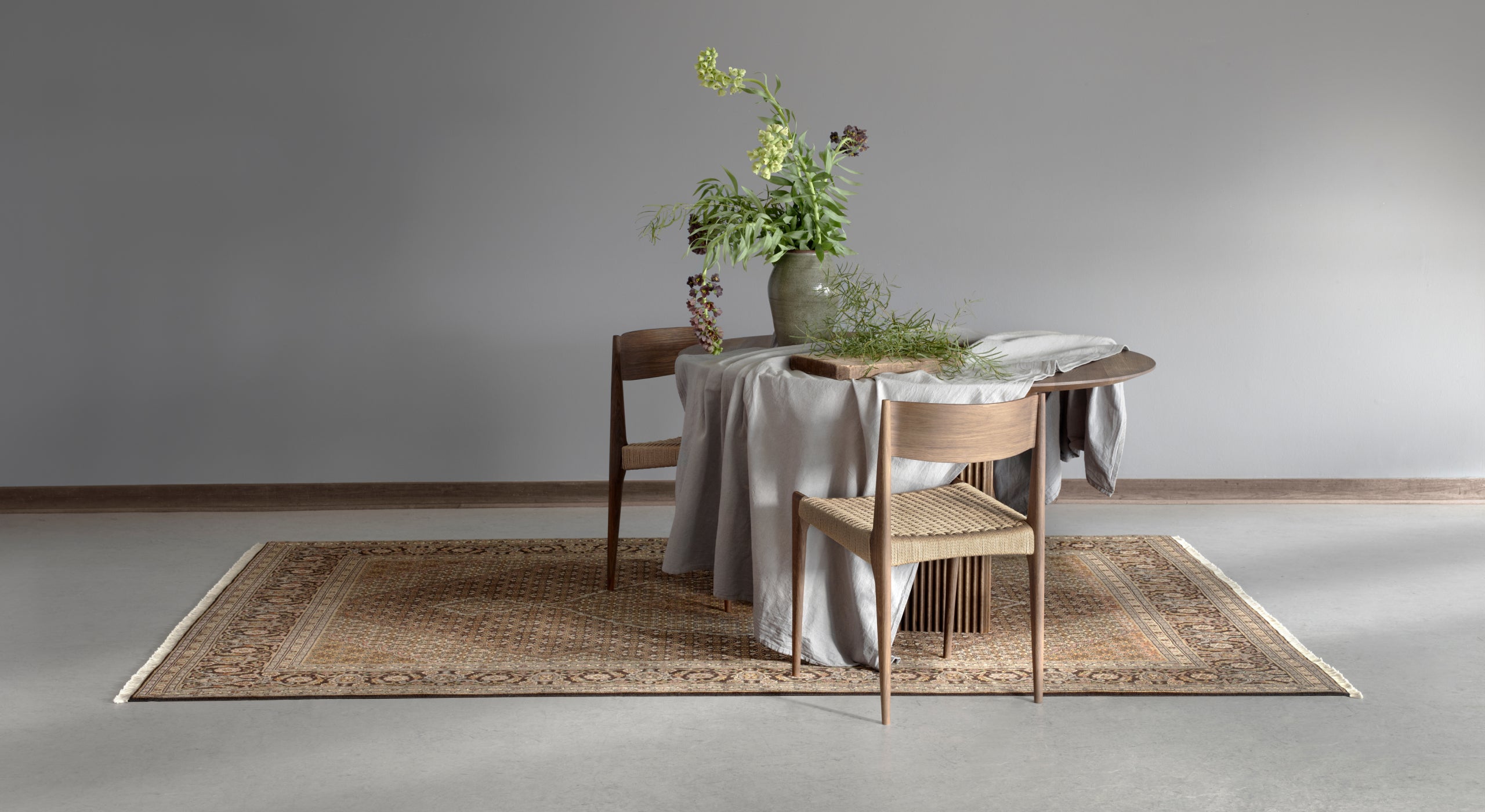 Why Choose Our Anti-Slip Underlay?
Our premium rug underlay keeps your rug firmly in place. 
Anchor Your Rug - Our underlay prevents your rug from moving or slipping whilst smoothing out any creases which may appear over time. 
Protect Your Rug - Our underlay hinders wear and tear, lengthening the lifespan of your rug whilst ensuring you won't damage your floor. 
Add Comfort - Our underlay adds cushioning underfoot to give a luxurious feel. 
All Floor Types - Suitable for use on carpet, laminate, wood, parquet, stone, ceramic, cork and PVC.