Product Description
Moud is a small town south of Mashad, in the Khorrasan Province. Rugs from this area are characterised by homogeneity in patterns and quality. Warp and weft are cotton and the pile is wool. The trimmings are a version of the traditional Persian turtle trimming. The rugs are produced in all sizes. Moud rugs are often copied in India, because of their remarkable homogeneity. The characteristic Moud designs are among the most uniform, evenly knotted, and easily recognisable designs of the Khorrasan Province. Moud Mahi are made in a beige, light red, or blue tone, with all-over Mahi patterns or with a star shaped medallion. Mahi means fish, and the Mahi pattern is the most commonly used pattern in genuine Persian rugs. When looking at it closely, you can see a pond encircled by four fish.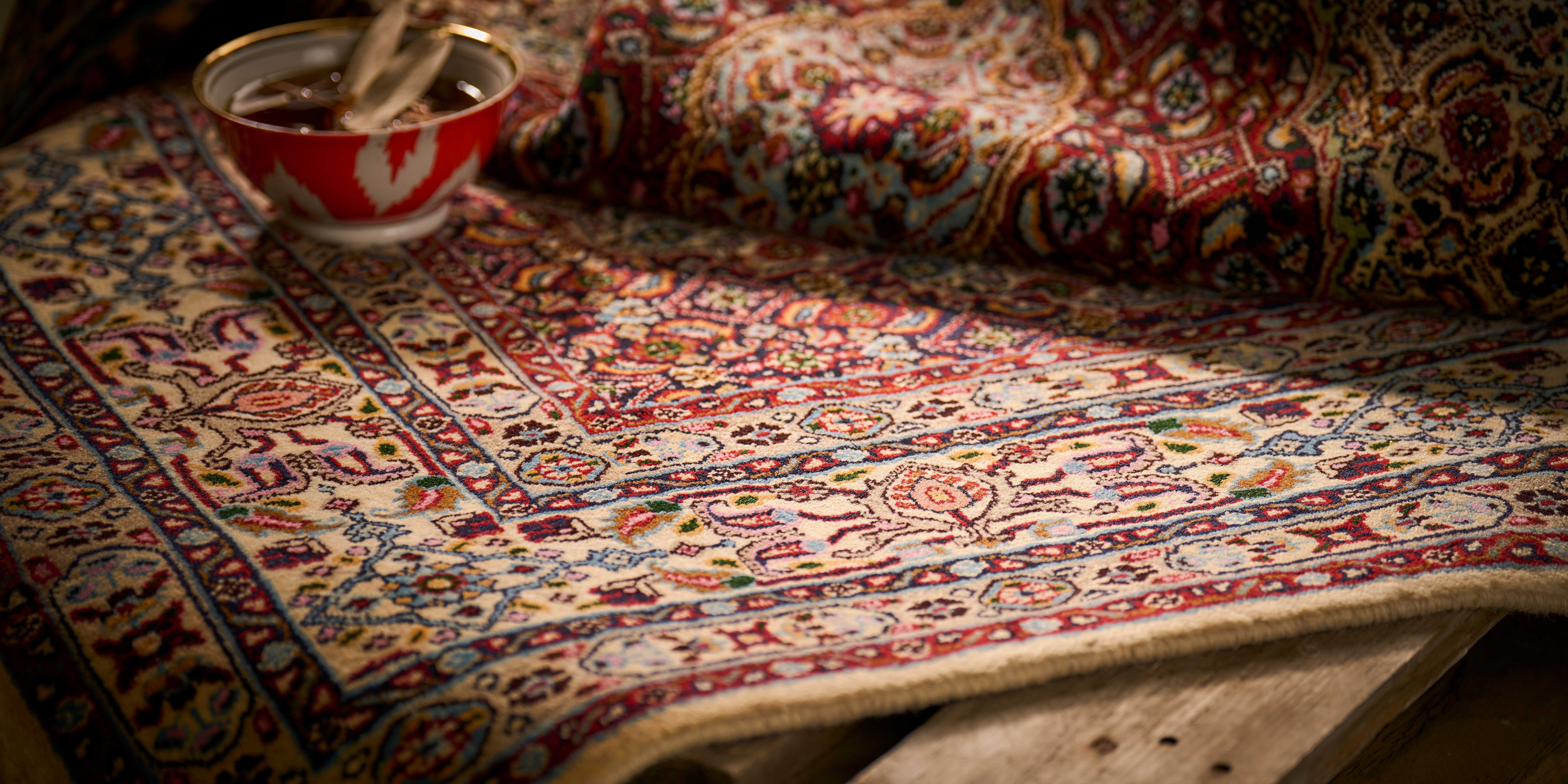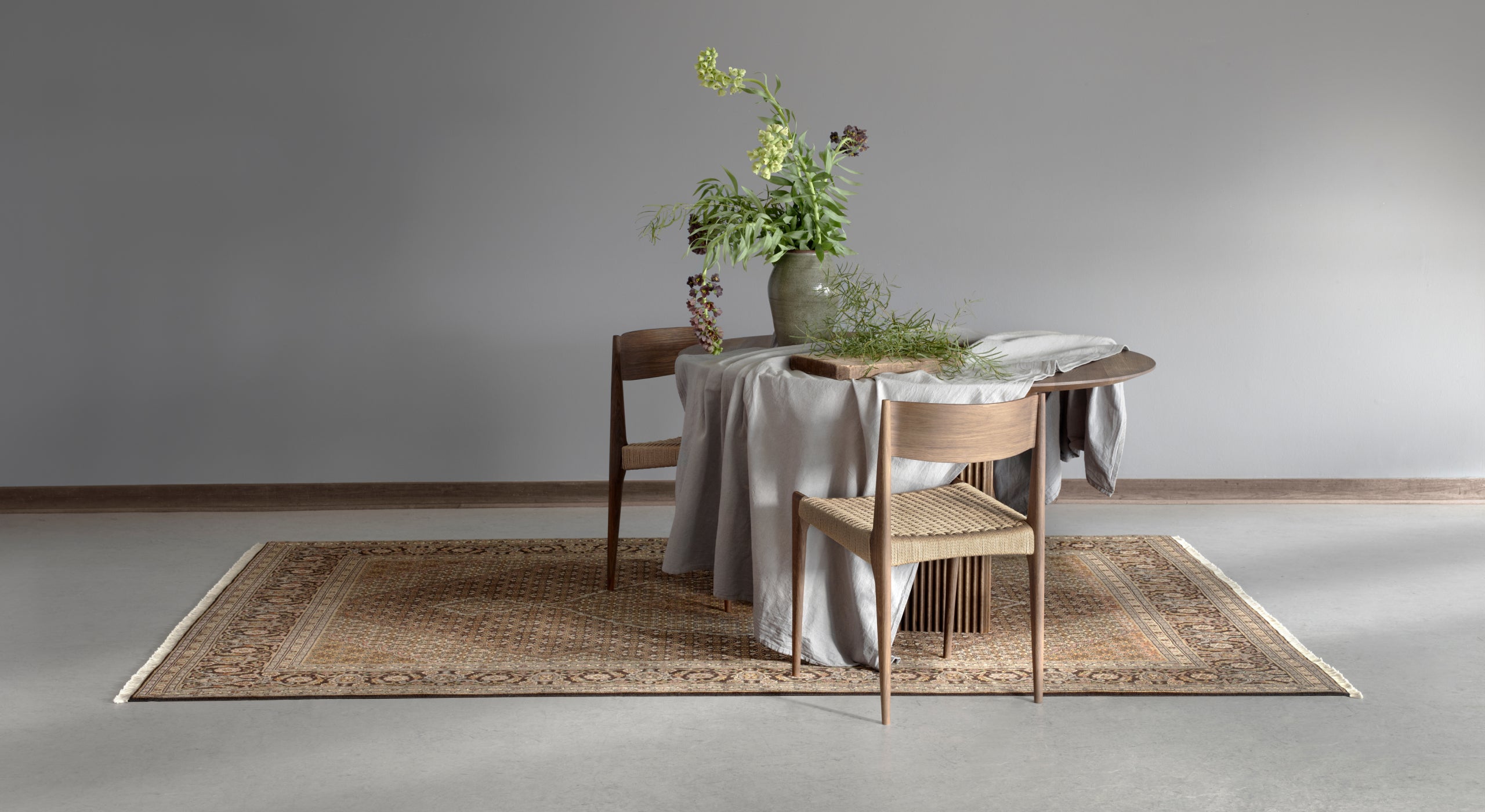 Why Choose Our Anti-Slip Underlay?
Our premium rug underlay keeps your rug firmly in place. 
Anchor Your Rug - Our underlay prevents your rug from moving or slipping whilst smoothing out any creases which may appear over time. 
Protect Your Rug - Our underlay hinders wear and tear, lengthening the lifespan of your rug whilst ensuring you won't damage your floor. 
Add Comfort - Our underlay adds cushioning underfoot to give a luxurious feel. 
All Floor Types - Suitable for use on carpet, laminate, wood, parquet, stone, ceramic, cork and PVC.